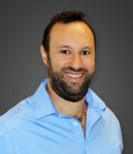 Jonathan Seifman has been heading up Lexify since 2014.
He has previously worked in senior management roles at Wolters Kluwer, one of the world's leading publishers of professional content. He has previously served as General Manager for CCH Hong Kong (2004-2007), Managing Director for CCH South Asia (2007-2011) and as Managing Director – Books, Education and Mobile Content for CCH in Australia and NZ (2011 – 2013).
In 2013, Jonathan co-founded Bulletpoints, a revolutionary start-up that provided a marketplace for lawyers in Australia to complete their professional development requirements.
Since 2014, Jonathan has been running Lexify and has specialised in helping publishers and media businesses solve some of their most critical commercial issues. In short, he cuts through the mess and simply gets the job done.
In his spare time, Jonathan plays drums in The Hummers (a semi-professional rock band who sometimes actually get paid), follows the mighty Sydney Roosters and gives in too much to his three beautiful young children.